Jason Miles Interview
 Sometimes i get really interesting recordings, which have a groovy instant classical sound. This time I got the new recordings o Jason Miles "Miles to Miles", which is basically a tribute to Miles Davis 80s funky sound.
You can get the record here:
https://jasonmiles.bandcamp.com/album/kind-of-new-live-miles-to-miles
I will to later this year an interview with Jason Miles which more topics than his latest record. But for know Jason and I talked only about his new record. Enjoy It!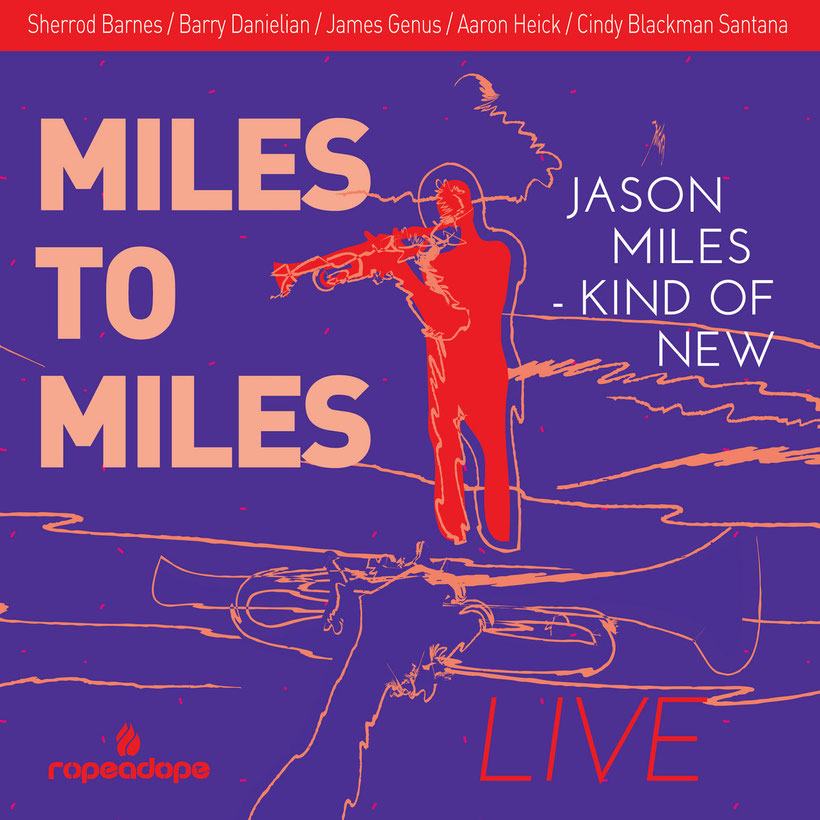 Jazzreporter: Hello Jason thank you for your time for jazzreporter..com, by the way your new record Miles to Miles is a gasser.
Jason Miles: Thank You
Jazzreporter: How the idea to record another Miles Davis inspired album came about?
Jason Miles: After I finished the album Miles to Miles in the Spirit of Miles Davis.. I had the opportunity to bring a band into the studio. So I put together this group and we went in and cut some tracks that were on the album… it was direct to two track..Nothing happened with the recording but years later as we were packing up to move to Portugal I found the CD Master and was very excited after I heard it and thought this needs to get out there
Jazzreporter: How your found this beautiful band for this record?
Jason Miles: These are musicians that played on the original studio recording Miles to Miles that came out in 2005.. the only person that wasn't on the recording with the drummer, Cindy Blackman Santana.. I always loved her playing and wanted to see how she would fit in, and she really covered all of the ground in an exceptional fashion. Everybody was New York city-based so the logistics were not a problem…
Jazzreporter: What is your intention to make fat wide sound or does this came during the recording?
Jason Miles: That sound comes from mastering the recording.. I wanted the recording to have a nice fat sound to give it a certain character. My friend, Jimmy Bralower, mastered, the recording, and we tried a few different techniques, and this one definitely worked out the best.
Jazzreporter: What is it your idea to bring to the old Miles Davis funky sound in the 21th century?
Jason Miles: Now that I live in Portugal, I wanted to bring my New York sensibilities of groove, funk, and jazz Over here so people can get an idea of what the spirit of how Miles Davis influenced me and also how the spirit of New York City and spending many years there recording and also performing could excite people and spread across Europe.. I know that that is a very lofty ambition, but I truly believe that when the majority of fans hear this music, they will really embrace what it is, and the spirit of how I created it.. I don't think that there are enough electric groups out there that play this kind of vibe. It definitely has a sense of purpose with strong melodies, yet also gives the artist a chance to open up and have the band create a backdrop for great soloing.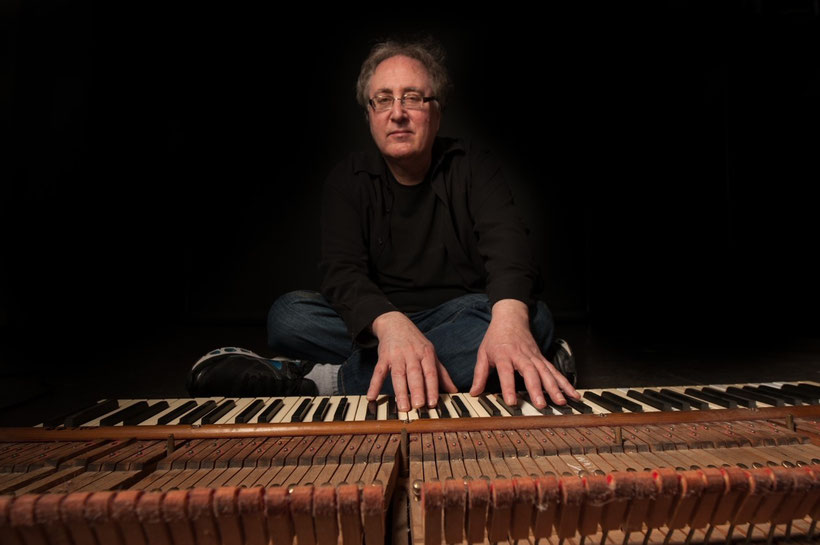 Jazzreporter: Why you choose the Miles Davis classic "Flamenco Sketches" on your record?
Jason Miles: That is an incredible classic, and even though it wasn't my intention to cover Miles's material.That song has such a beautiful spirit and such a beautiful flow to it, that I felt I could create a very interesting soundscape for it. Adding ambient effects in the openess of the original arrangement, but with a 21st-century, feel and vibe to it. I'm happy to say that I really believed it worked, and everybody in the group really stepped up to create this very unique version of the song.. Great compositions live on forever
Jazzreporter: The song street vibes reminds of the Miles Davis classic record "on the corner", was this a tribute to this record?
Jason Miles: Well, that song is part of a s suite that I recorded on Miles to Miles in the Spirit of Miles Davis. It also had two of the tracks included on one called Voices on the Corner.. yes there is an On the Corner as I was walking in Midtown Manhattan, and so many different people and so many were talking different languages. I came home and put on that album and started feeling the vibe of what Miles was trying to communicate and I came up with the idea of Street Vibe but I didn't think I could just put it across in one song so I turned it into a three song suite that is on the original album. If anything, I hope that this project drives people to listen to the original recording because that album is totally I believe an undiscovered masterpiece that should've had wider recognition around the world. I put six years of my life into making it. I also used to listen a lot to On the Corner and stare at that cover..
Jazzreporter: What is the story behind the King of the Bling? Why you recorded two versions of this song?
Jason Miles: The story behind that song is Miles Davis the original King of the Bling.. his sense of fashion and his choice of clothing, and how he presented himself truly was a great influence or on me, because I always present myself in a creative way. Clothes are an important part of the performance.As Miles Said "They see you before they hear you " and "its all part of the show". Miles gave me a few nice threads that I still have today! I am fashion conscious when I have to get into character for a performance. As far as the two versions go, we only put one on the release, but I had it in Mastered two different ways…That's why there were two different versions. Very subtle but different..
Jazzreporter: Does the mordern sound of hip hop and rap had an effect on your writing?
Jason Miles: I would say this is a very good question because yes, the sound does have an effect on how I go and create different kinds of music that does require solid, beats and creativity on another level. I wish that when I hear a lot of hip-hop that some of it, or all of it would have a more sense of musicality and melody, there are moments when it does happen, but not enough for me so all I can do is take the influence and turn it into something that I feel will represent the music and give the audience something to hold onto for a long period of time.. there are some guys out there, though like Kendrick Lamar, who have found a spot that many times will get it to that place but we need more people and more creative minds doing that especially in jazz.
Jazzreporter: When we can see you with this beautiful band live in Germany?
Jason Miles: Well, I hope I will be able to tell you that I'm going to have a band playing in Germany… my Agent is definitely soliciting me for performances around Europe and of course Germany is included. Our last tour I played in Berlin and the response was just fantastic. I'm hoping we can get promoters interested in bringing me now that I'm living over here and have easier access. So the answer to your question is it doesn't lie in my hands as lies with the powers that be that book shows, clubs and festivals..