Claire Martin Interview
Recently I was shopping in Stuttgart at my favourite record store "Einklang" in Stuttgart, where I discovered the great British jazz singer Claire Martin. I bought her album "Bumpin´", which is a jazz tribute to the great Wes Montgomery. The album swings and includes unique vocal versions of Wes classics like  "Road Song" and "Goin´ out of my Head".
Claire Martin is an established British jazz singer. She recorded over 20 albums for LINN records and played in many classic jazz venues in Great Britain.
She recorded with jazz musicians like Martin Taylor, John Martyn, Stephane Grappelli, Kenny Barron, and Richard Rodney Bennett.
She regularly tours with her quartet through the whole UK.
For more information please visit Claire´s Website: https://clairemartinjazz.co.uk/biography/
In the following mail interview Claire and I talked about jazz albums, jazz music in general and the UK jazz scene.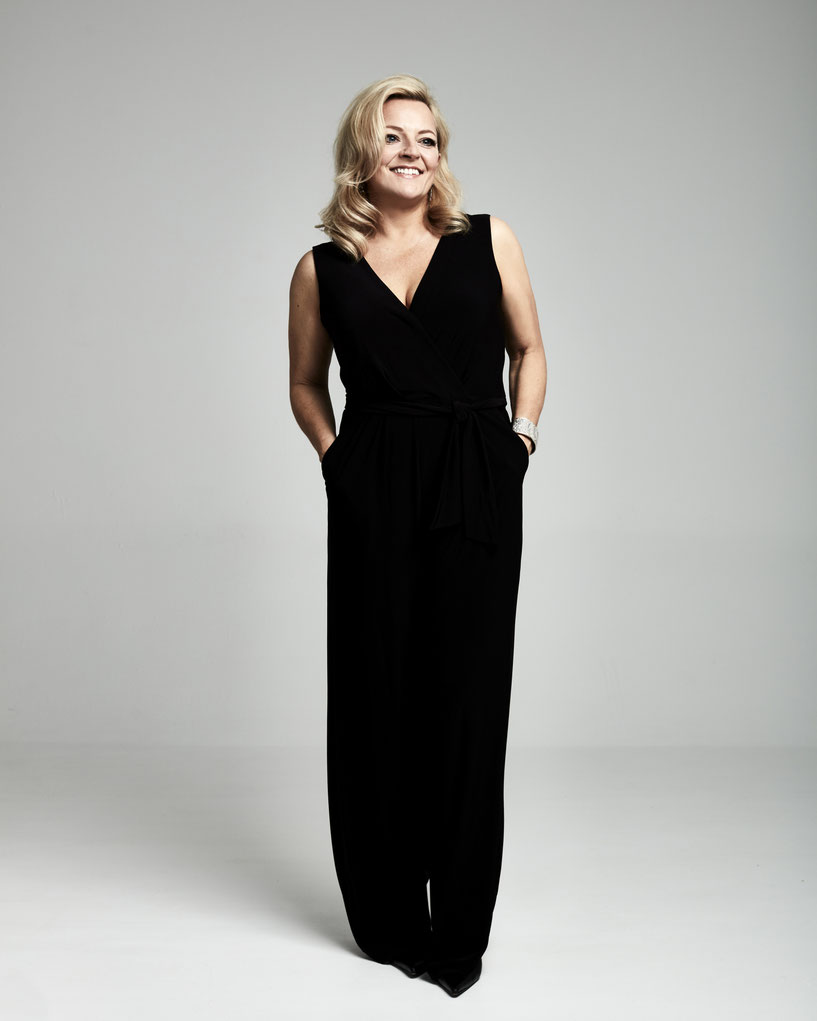 JP: Hello Claire, thank you for the interview with "Jazzreporter.com" (in the following: JP). … Claire sounds like a French name to me, do you have a connection to France?
Claire Martin: Hi Alex!  No, I'm 100% British, although it would be so much more glamorous to say I'm half French,  but sadly not!
JP: Your music sounds like good French chansons. Is the French popular chanson music from the 50s and 60s also inspiration for you?
Claire Martin: No, actually not.  Although I appreciate them, they are not an inspiration as such.
JP: You`re often described as a jazz singer. Why is jazz music your favourite kind of music?
Claire Martin: I love to be able to change things and jazz gives musicians such artistic freedom within the improvisation.  I love many types of music,  but jazz for me is where my heart is as I love swing time and all the great songs that are associated with this genre.
JP: What was the first jazz record you have ever heard?
Claire Martin: Probably 'The Incomparable Ella Fitzgerald' when I was very young as my mum is a huge Ella fan.
JP: Which three vocal albums are your favourite albums?
Claire Martin: Ah, that's tough as I love so many, but my top three would be:  'Here's To Life', Shirley Horn,  'An Audience With Betty Carter' and Carmen McRae 'Live at the Dug'.
JP: On your albums are familiar and unfamiliar songs. How do you choose your material for your albums?
Claire Martin: I try to mix up jazz standards with songs that I have loved throughout my lifetime or new songs that haven't been recorded either before, or at least not often.  It's always been my thing to try and have a broad range of songs on my albums.  I am lucky that with my new band I am able to try out ideas for songs before I record. 
JP: You recorded over 20 albums for LINN records. Why is LINN records the perfect record label for you?
Claire Martin: Well, Linn are the only label that I have been with so it's hard for me to compare them to another recording company.  They have been incredibly supportive with the journey of my career,  letting me have complete artist control every time.  They are also a very high end hi-fi manufacturer and their attention to sonic detail is second to none.  I am very lucky to have had continued support from them and I hope this continues!  I'm proud of my back catalogue with them.
JP: You first album by LINN records was recorded in 1991. How has the recordings process changed from 1991 to 2019?
Claire Martin: Hmm … . Not really.  It's the same process and I usually use the same mic and the same engineer every time, so a lot stays the same.  I also usually record in three days and then take two days to patch up any vocal overdubs,  so all in all,  I can still turn a record around in a week.  I have much more experience in the studio now and feel more confident.  It's an exciting process.
JP: I love your album "When lights are low" with Richard Rodney Bennett. Your voices fit so perfectly together.  How did you and Richard Rodney Bennett meet? Who had the first idea for this record?
Claire Martin: I met Sir Richard Rodney Bennett in Glasgow back in the 1990's which seems a very long time ago!  He was doing a big concert up there and I was in the smaller room with my jazz trio.  We became friends that night and I was very lucky to work with him in a duo setting for the last ten years of his life.  He sadly passed away in 2012.  LINN records gave us the opportunity of recording three albums during our time together.  'When Lights Are Low' is our first recording and we absolutely loved working together.  We recorded in New York and I stayed with Richard in his lovely apartment. He was a giant of music and my mentor.  I miss him very much.
JP: I also heard your album "Bumpin´", a tribute to Wes Montgomery. I assume you have all the classic Wes Montgomery albums in your record collection? But are his songs also suitable for jazz singers like you?
Claire Martin: I love Wes Montgomery and thought that the record 'Bumpin´' was a perfect way to remember him and his songs as he has been gone for just over 50 years now.  The songs I wanted to record were sadly not given permission by the estate of Wes Montgomery and so three really good lyrics that were put to his original tunes were not allowed.  This was a great blow to me as I thought the tunes worked really well with the new lyrics.  I was allowed to record three 'new' lyrics though and so the record was made and I'm pleased with it.  I continue to do the other songs 'live' however.  I think Wes was a melody master and it's great fun to sing 'Road Song' and 'Four on Six' and 'Full House'.
JP: You often perform in London … what is so special about the London jazz scene?
Claire Martin: All jazz scenes are special, because the music is so amazing.  London is a wonderful city, especially Soho in the centre of town, which is home to the legendary club 'Ronnie Scott's' and is always buzzing with great music and vibe.  Lots of young talent is coming up through the jazz education system here and it's a great place to hear some of the world's greatest players,  especially during the London Jazz Festival which happens every November.
JP: You think Jazz gets enough recognition in your country?
Claire Martin: No.  Jazz needs more recognition throughout the world!  We need more commercial radio and TV slots to keep us more in the public eye.  But, as ever, it seems to survive.
JP: Have you ever performed in Germany? What do you like most about Germany?
Claire Martin: I've played with the HR radio Big Band over the years.  They are an amazing big band.  I think Germany treats its artists well and appreciates that being a musician is a very respected career.
JP: What will be your next record? Maybe a swinging Big Band album?
Claire Martin: My next record will come out in February 2020.  I am the featured vocalist on an album by an up and coming arranger called Callum Au.  It is with full orchestra and big band!  A lot of players!  I'm very excited about this as it's my first record with big band and strings and Callum is a wonderful arranger and I hope that it really puts his name on the main stage as he deserves it.  I was really pleased he asked me to be his singer!
JP: Thank you, Claire, for the interview, you have to come to Stuttgart soon to our Bix Jazz club. I will invite you for a nice German red wine. I will try to see you in London as well.